An Entirely Online tool for Banking, Investment, Merchant & E-Payments.
rfpPrep® can reduce the time of the RFP process by 75%
We provide a fully automated and tailored approach that guarantees fair bidding. The online service gives you a comprehensive response analysis allowing you to  quickly and easily compare each bank's services, products, and pricing.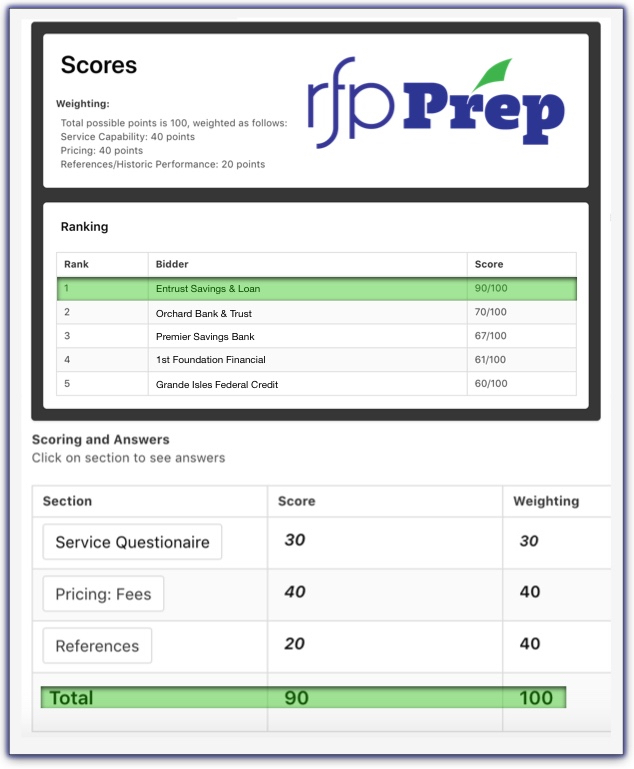 Designed for Public Sector & Higher-Ed
Industry-specific evaluation.
Simplify Banking Jargon
Complex RFP models are eliminated.
Error-Free & Fair Bidding
Compare each response with a tailored approach.